O 
Web Development is a tool that helps businesses to step into the digital world and
showcase themselves on different platforms. This helps the brands and companies to
generate sales and brand awareness that helps them to target new audiences. Just one
tool fulfills so many business requirements that is why it is very crucial for web
developing agencies to know better than others to outgrow the competition. This is why
Web Development Companies need to come up with solutions that are relevant to the
evolving market.
However, Web Development is more than just a fancy term and a lot of technicalities go
into making a functional website. It may include designing, engineering, visual content,
client liaison, security, e-commerce development, etc. The scope of market and audience
is changing day by day, but what stays important is how efficiently a web development
agency makes the website communicative. 
"Your website is the center of your digital eco-system, like a brick and mortar location, the experience matters once a customer enters, just as much as the perception they have of you before they walk through the door."
– Leland Dieno
Along with all the hard and soft skills, a high-performing agency will make the entire process transparent and flexible for its clients. If you're not working to aim for your client's satisfaction, then even with the best of skills your growth will have to wait.

O

Web Development – A Medium to Grow Business.
We have definitely evolved from the question that can a website help you grow your
business online to how it can help in generating higher leads for you. It has become
crucial to understand people's growing needs and how you can serve them through your
platform. Honestly ask yourself about the number of customers that you were able to
retain in the past and you'll know exactly what should be your next steps.
Web Development has made it easier for small to big enterprises to create a platform
where they can communicate their brand in a way that matters to people. The
fundamentals of the business are still the same, only the mediums have evolved.
Communication will always be pivotal to companies as people perceive things
differently, that is why communication serves as a guide to understand one's
perspective. A well-designed website is a guide that steers the direction of your customer
on a digital platform to help him or her to know and trust you better.
A well-designed website doesn't only translate to good-looking web pages but
well-performing ones too. Websites allow your brand to be searched by anyone at any
time with easy access to the information that one can require. Once the information
comes easy at hand, it is more likely that your customer will make a purchase or might
want to use your services. Because 84% of the customers find your business or brand
more credible if it has a competent website.
You can further use this platform to showcase the details like pricing, types of products
or services, values, contact information, and the promotional offers that need to be
updated every month. Moreover, you can't wait for the seasons to update your offers and
advertisements because something important or trendy is happening every day. An
efficient website is your way forward to make alterations and become part of this
contemporary world.
All in all, if you get successful in providing a great user experience where customers can
easily learn about your business, you're part of the evolving digitization. You will not
only be ahead of your competitor market with a high-performing website, but it'll also
generate higher revenue for your business. But that's not enough to generate leads
because web development, a tool essentially helpful, is very technical for regular people.
That's why professional web development companies have come to rescue us and they personalize their offerings for every business requirement.
O

What Makes Agencies Stand Out?
Following are the expertise of a web development agency that you should look for.
O

1. They Know What the Audience Wants to See.
Agencies need to know of the fierce competition that the brands face nowadays in terms
of the content visible on the websites. A team of highly-skilled developers uses its
expertise and experience to strategize your content to appeal the potential leads and
retain existing customers. Web development agencies know how challenging it is to be a
part of the "unaided recall" of the consumers, and this is why it is significant to know
exactly what the audience wants to see.
Agencies find out what is trending and relevant to the business and engage customers in
conversations. It helps to make the brand visible and increase its awareness among the
people. The developers initiate the entire process by thinking like the customers and
providing solutions accordingly. A developer will make the progress through effective
communication and an interactive interface of the website that will ultimately result in
generating higher leads for your business.
O

2. Keep Sites Updated & Relevant.
Your website should have seamless navigation along with high speed and relevancy.
Web developers never stop hunting for opportunities that are pertinent to your business
to use the technology in a lucrative way. You can't rely on a website that was made even
a year ago and you constantly need a developer's help to meet the technological needs of
the times.
An excellent agency accepts change as the only constant of its business and uses it to
benefit the business of its clients. Developers keep experimenting and monitoring the
new trends to analyze the effects of the innovation on the business and how it can be
further strategized.
O

3. Promise Achievable Goals.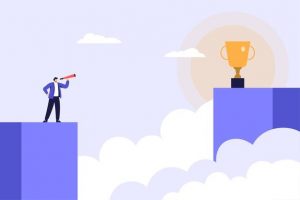 It is often said that the only motivation is a deadline to get things done, and that's
somewhat true. A website that's not ready to fulfill its purpose in time is better
non-existent. From designing to launching the website, the professional Web developers
will share a timeline with you for every stage and will only promise the realistically
achievable goals. The team of developers should be available for you in case of any
changes and make sure that the website is accessible and user-friendly for the
customers.
Timelines make it easier to keep track of things and an agency that promises quality
shouldn't be scared to share and follow the given timeline. A project manager will
monitor the smooth running of the website and control the software development
process. For an agency to really stand out from its competitors, it's vital to not over
promise and under deliver. Instead, it can have an open dialogue with the client and
clearly state the process, design, implementation, and evaluation part of the Web
development.
O

4. Use Transparency to Retain Clients.
There are no golden rules to retain the clients except being honest while providing
quality work to your customers. Especially when it's something like web development
that is significant to sustain your business, will find to work with someone who takes
you along the processes. A high-performing agency will always make sure to provide you
with enough details to understand the development process. You can have a website of
your choice only if you're part of the process.
Web development agencies need to meet the expectations of their clients and make sure
that they bring about a website that fits all the business requirements. They provide you
with space to open up your creative headspace to help you better. However, in case of
any alterations, the developers make sure that you go with only one thing – satisfaction.
For this purpose, they will correct, modify, and integrate any changes that you'd want
them to make. Web development isn't just a business, but it's an opportunity to be
creative for these tech geniuses and they'll make sure that they put their best ideas into
every new project.
O

5. Build Brand Identity.
The ultimate purpose of a website is to inform the customers of the brand and convert
potential leads into regular consumers. This includes the use of high-quality images,
credible content, and an interactive interface so that people trust your brand and enjoy
their time at your website. You can use this website to attract more people on Google
and other social media platforms to encourage conversations with your customers.
What makes a Web development agency apart from the rest is the knowledge of how to
market a brand that belongs to a certain industry. It focuses on a specific product or
service and uses it to set the image for the company. There are many elements that a
designer will work on to make it all integrated and coherent so that the website only
depicts the brand's purpose and consumer's needs.
O

Conclusion:
Being a part of the most innovative field of work, agencies can't sit back with their
existing expertise only. The only way for them to provide to their clients is to keep
evolving and providing their clients with the contemporary solutions required by the
market. A Web development company can stand out from the competition with effective
communication along with quality work. It should always welcome the feedback of the
client to ensure that the website fulfills his/her desire. A functional website works as a
window to the digital world as it opens ways for you to communicate to the world. If as
an agency you're able to comprehend the needs of the market and address them with the
right skill then your work will speak for itself and attract the business.
Worried about finding the right web development agency for your business?